NYC VEG FOOD FEST 11AM - 6PM TODAY 125 W18TH ST NYC RSVP 718-783-3465 / 347-760-8147 DR. NATURAL JOIN WWW.TEMPLEOFILLUMINATION.NING.COM

NYC Vegetarian Food Festival™ Metropolitan Pavilion, 125 W 18th St., New York, NY
2018 NYCVFF CHARITY BENEFICIARY
All profits from the U.S. Veg Corp raffle will be donated to The Humane League
The Humane League is an international farmed animal protection organization working to reduce animal suffering by inspiring change at all levels. It works through an ever-expanding network of grassroots offices across the country, training and mobilizing the nation's next great animal leaders on college campuses, and advocating for reform at the corporate and institutional level through hard-hitting welfare campaigns. The Humane League's pragmatic approach to activism has earned it a Top Charity recommendation for all rating periods from Animal Charity Evaluators.
A SHOWCASE OF VEG INNOVATION
Cutting edge plant-based food and products
THANK YOU TO OUR 2018 SUPPORTERS
The NYCVFF will fulfill its mission only through the support of sponsors and supporters.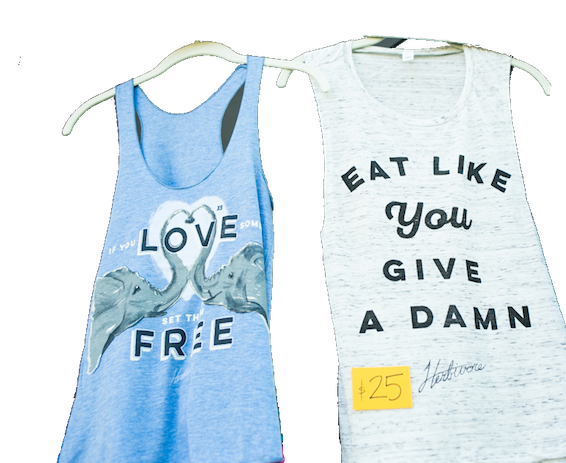 LEAVE YOUR MARK, LEARN HOW TO MAKE A DIFFERENCE
Learn from Today's Most Effective Animal Advocates.
PURCHASE FESTIVAL TICKETS
A haven for foodies with a plant-based bent, the festival is a place where like-minded folks can recognize and celebrate vegetarian and vegan culinary innovations.
A carnival of vegan chefs, bakers and thousands of foodies.
Big thanks for having us part of vegfest.  You deserve a round of applause.  You ... make this look easy, with the finesse you pull off this event with.
Thanks again for having us out this past weekend! It was a great event and we love sharing our special brand of soul-food with new people. We definitely want to come back next year!
I just wanted to take a moment to let everyone know that [the organizers] did an amazing job. This was our first time being involved and I was really impressed. I thought the show was well done, and all the guests I talked to had an amazing time. I was so happy to be a part of this event, and I look forward to next year's!
Events like these make me even more happy than usual to be a vegan. It's so great to be surrounded by so many like-minded people, and also eat until I nearly fall over.