Dear DR.NATURAL,
The Plant Based Summit 2018 is happening at Engelman Recital Hall, Baruch Performing Arts Center, New York on Sept 30, 2018 from 2:00P to 6:30P.
Listen to Life-Changing, much needed Plant-Based Lectures, Network with other Health Enthusiasts, Enjoy Hors d'oeuvres from Heidi's Health Kitchen.
The Brooklyn Borough President, Mr. Eirc L Adams will be the Keynote Speaker at this Event. He will be sharing his powerful story about how Plant-Based Diet helped him overcome the Health Challenges he used to face!
Early bird pricing ends tomorrow at Midnight EST. Seating is Limited!

CLICK HERE to Purchase your Tickets for this Event!
Watch a Promo Video for the 2018 Plant-Based Summit: https://youtu.be/W6KLRXSpXEE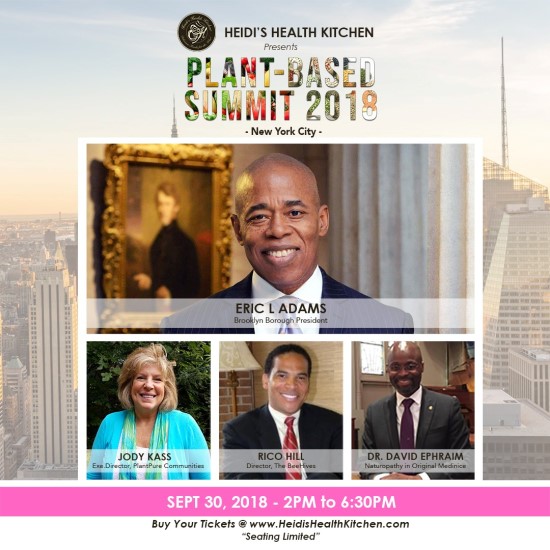 Kind regards,

Team HappyCow
HappyCow's Healthy Eating Guide
www.happycow.net