Posted in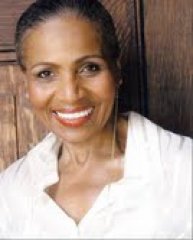 Ernestine Shepherd is in better shape than most people, decades her junior. Up at 3 a.m. every morning, she spends her days 
running, lifting weights and working out
. She also works as a certified personal trainer at her gym.
Feeling better than she  did at 40,"Bodybuilding champion Ernestine Shepherd shows us that "being out of shape" as we age truly is merely an option — NOT a mandate! She is a role model not just for senior women everywhere, but for every one of us. .
Inspired by Sylvester Stallone she is a  die-hard "Rocky" fan,  and  fan of 
Michelle Obama
.  
Sylvester Stallone
" is my man, and I would love to meet him one day" she said -She is also looking for an excuse to meet First Lady 
Michelle Ob
ama and help her with her work on controlling obesity, who she calls "so beautiful, inside and out".  She feels they are on the same mission and should combine their work.